Internships and Summer Institutes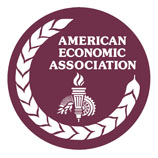 The American Economic Association Summer Program increases the participation and advancement of women and underrepresented minorities in economics. The fellowship allows the fellow to spend a summer in residence at a sponsoring research institution. Apply as a Junior.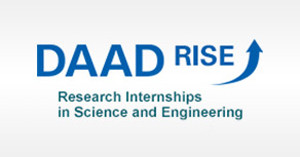 DAAD RISE (Research Internships in Science and Engineering) Germany offers summer research internships in Germany for undergraduates from North America, Great Britain, and Ireland. During internships, students are matched with doctoral student mentors with whom they work closely. Interns receive a monthly stipend to cover everyday costs while host universities and institutes provide housing assistance. About 300 scholarships are offered each year. The German language is not required as the working language will be English.
The objective of the grant is to promote student exchange to Germany in the fields of natural science, engineering, and life sciences, and to motivate undergraduate students to learn more about Germany's research landscape and study opportunities.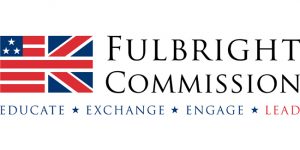 U.S. Citizens can go to the UK for the summer through the US-UK Fulbright Commission Summer Institutes. Programs provide 3-4 weeks of academic and cultural engagement. Applicants must be over age 18 and have at least 2 years of undergraduate study remaining.

The Udall Foundation established the Native American Congressional Internship Program to give Native American students an opportunity to learn about the federal government from the inside. Each year, twelve candidates are selected for a ten-week, intensive internship in Washington, D.C. Interns work full time in congressional offices or federal agencies, fulfilling a variety of tasks ranging from general support work to special research and writing projects. Application deadline Late January – Early February.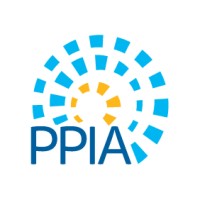 The PPIA Junior Summer Institute is an intensive seven-week summer program that focuses on preparing students for graduate programs in public and international affairs and careers as policy professionals, public administrators, and other leadership roles in public service. Apply as a Junior.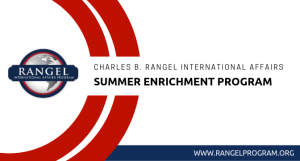 The Charles B. Rangel International Affairs Summer Enrichment Program is a six-week summer program designed to provide undergraduate students with a deeper appreciation of current issues and trends in international affairs, a greater understanding of career opportunities in international affairs, and the enhanced knowledge and skills to pursue such careers. 
This program encourages the application of members of minority groups historically underrepresented in the Foreign Service, women, and those with financial need. Students live at Howard University, attend classes, and participate in a variety of programs with foreign affairs professionals at Howard and at diverse locations around Washington, DC.
The Program covers the costs for tuition, travel, housing, and two meals per day. It also provides a stipend of $3,200. Applicants must be full-time undergraduate students, with at least sophomore status on the date of the application deadline.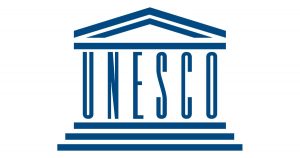 The UNESCO Internship Program offers practical work in one of UNESCO's priority areas. Placements aim to help understand the Organization's mandate, programs, and main thrusts. It also enhances academic knowledge with work assignments relevant to future career goals.
Other Opportunities
The Mississippi Teacher Corps (MTC) is a University of Mississippi graduate teacher preparation program with a mission to: recruit, train, and support empathetic participants to become committed, talented, and passionate educators who have a desire to partner with and serve communities as teachers in critical-needs public schools. MTC provides training, support, certification, and a full scholarship for a Master of Arts in Teaching (MAT) from the University of Mississippi. During the school year, participants receive full pay and benefits from their school district and attend graduate classes at the University of Mississippi. Each year, MTC accepts between 25-35 candidates.  Due to the size of the program, MTC can offer individualized support. All participants move as a cohort through each stage of the training and coursework.
Presidential Fellows Program: Center for the Study of the Presidency
The PMF Program is a flagship leadership development program at the entry level for advanced degree candidates. The Program attracts and selects the best candidates possible, developing a cadre of potential government leaders. It provides some sustenance during the first years of employment and encourages development of leadership capabilities. The PMF Program inculcates a lasting bond as well as a spirit of public service, ultimately encouraging and leading to a career in the government.
In addition to salary and benefits, your two-year appointment will provide a fast-paced opportunity to gain experience working in a Federal agency.
The Herbert Scoville Jr. Peace Fellowship
The Herbert Scoville Jr. Peace Fellowship, established in 1987, is a highly-competitive national fellowship program that provides recent college and graduate school alumni with the opportunity to gain a Washington perspective on key issues of peace and security. Twice yearly, the fellowship's Board of Directors selects a group of outstanding individuals to spend six to nine months in Washington. Supported by a salary, the fellows serve as full-time junior staff members at the participating organization of their choice.
White House Fellows gain first-hand experience in the process of governing the Nation and a sense of personal involvement in the leadership of society. White House Fellowships offer exceptional emerging leaders first-hand experience working at the highest levels of the Federal government. Selected individuals typically spend a year working as a full-time, paid Fellow to senior White House Staff, Cabinet Secretaries, and other top-ranking government officials. Fellows also participate in an education program consisting of roundtable discussions with leaders from the private and public sectors, and trips to study U.S. policy in action both domestically and internationally. Fellowships are awarded on a strictly non-partisan basis.
The key to a strong application is…START EARLY! Follow these steps to schedule your appointment!
STEP 1: Look through the Handbook or Website to identify potential awards.
Each award description in the handbook or website includes eligibility, a description, application procedures, and links to videos/webinars.
Some awards identify "institutional endorsement required" or "institutional endorsement recommended". In order to be endorsed by ONSA and the university of Mississippi you must have a complete application by the campus deadline.
STEP 2: Complete the Fellowship Interest Form (required)
STEP 3: Make an appointment with a Fellowship Advisor (strongly recommended)
STEP 4: If you apply for a national fellowship, you will need to complete the Nomination Permission Form and Waiver (required)